Locate a FAMS Store near you, in person or online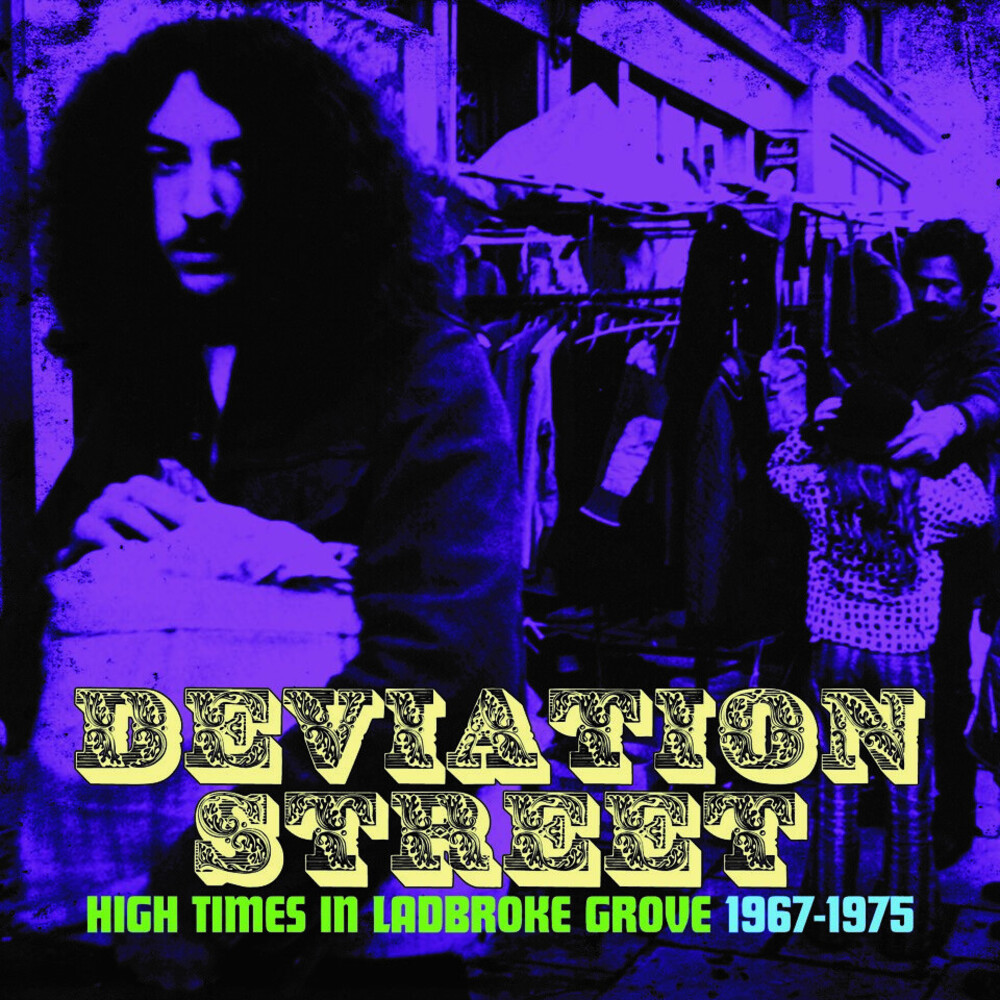 Details

Label: GRAPEFRUIT
Rel. Date: 03/03/2023
UPC: 5013929192300
Find and visit a FAMS Black Owned Store,get phone number and directions
(call first, there is no guarantee which products may be in stock locally)
Purchase now from a FAMS store that sells online
Shop Now
Store
Distance
Phone
Buy
Loading...
---
DISC: 1
1. Notting Hill Gate (Single Version) - Quintessence
2. Hurry on Sundown -Hawkwind Zoo
3. Blind to Your Light -Carol Grimes ; Delivery
4. Hallucinations -Tomorrow
5. Black Leather Gloves -Bodast
6. Subway (Smokey Pokey World) - the Tickle
7. Long Time Coming -Village
8. Painted Lady - Cochise
9. Cold Embrace - Sam Gopal
10. I'm a Stranger - the Action
11. Living in Sin - Skin Alley
12. Changes* - Mataya
13. Sickle Clowns - Thepretty Things
14. Song for Lots - Family
15. Galactic Zoo - Kingdom Come
16. Powis Square Child -Roger Bunn
17. The Answer - Peter Bardens
18. Looking for Time - Bond and Brown
19. Which Dreamed It -Boeing Duveen ; the Beautiful Soup
20. Out Demons Out - Edgar Broughton Band
21. All in Your Mind (Single Version) - Stray
22. Blankman Cries Again -High Tide
23. Turn Around -Steamhammer
24. Afta - Davey Graham ; Holly
25. Slipstreams - Mighty Baby
26. Sun Music - Skin Alley
27. Glad I Came Around -Quiver
28. A Mind Blown Is a Mind
29. Shown - Hapshash and the Coloured Coat
30. We Took the Wrong Step
31. Years Ago - Hawkwind
32. Slum Lord - the Deviants
33. Notting Hill Eviction
34. Blues - Ram John Holder
35. Concrete Line Up - Ron Geesin
36. Sad Song for Winter -Chimera
37. Velvet to Atone - Trader Horne
38. April Affair - G. F. Fitzgerald
39. Rings of Fortune -Tyrannosaurus Rex
40. My Mind - Themisunderstood
41. If* - Rosemary
42. Uncle Harry's Last
43. Circus Days (Single Version)
44. Junior's Eyes
45. Nothing Special - Trees
46. 10,000 Words in a Cardboard Box - the Aquarian Age
47. Cosmic Surfer -Quintessence
48. The System - Noir
49. Very Fine... Far Away - Third Ear Band
50. Still Yawning, Still-Born -Shagrat
51. 2HB (Demo Version) - Roxy Music
52. One Hand Clapping* -Rosemary
53. Old Hat - Uncle Dog
54. Summertime Blues - Mickfarren
55. The Right Stuff - Robert Calvert
56. Kings of Speed - Michael
57. Moorcock ; Deep Fix
58. Lost Johnny - Motörhead
59. Silent Telephone - the 101'Ers
60. I'm a Free Man - Mataya
61. Ladbroke Grove Blues -Ram John Holder
62. Witchdoctor - Ginger
63. Johnson ; His African Messengers
64. Deviation Street - the Deviants
More Info:
Most comprehensive overview yet of the Ladbroke Grove-based late 60s/early 70s freak scene. Four-hour anthology of locally based acts featuring much previously unreleased or rare material. Now widely acknowledged as Albion's equivalent of the Haight-Ashbury underground scene in San Francisco, Ladbroke Grove in West London developed into the epicentre of the late 60s British counterculture movement. Cheap rents had already attracted beatniks, bohemians and the Windrush generation of West Indian immigrants, and they were joined as the decade wore on by a motley crew of musicians, freaks and anarchists as the home-grown hippie sub-culture found a spiritual and physical base. Also housing the burgeoning underground press and various rock band management agencies, the area around Ladbroke Grove, Holland Park and Notting Hill Gate spawned it's own music scene that included Hawkwind, Quintessence, Edgar Broughton Band, Skin Alley, Third Ear Band and High Tide. Featuring all of the above acts, 'Deviation Street: High Times in Ladbroke Grove 1967-1975' is the most comprehensive overview yet of the West London freak scene, incorporating such integral local movers 'n' shakers as Mick Farren and The Deviants, Twink, Steve Peregrin Took, Lemmy, Sam Hutt, Hapshash, Davey Graham, Graham Bond and Carol Grimes. Alongside Pink Fairies, Trees, Tyrannosaurus Rex, Quiver, Uncle Dog, Steamhammer, Mighty Baby, Family, Pretty Things, Junior's Eyes and Cochise, the collection incorporates key cuts from the local immigrant community (Mataya, Noir, Ram John Holder). With a lavish 48-page booklet and four hours of music that features much previously unreleased and rare material (including the first home-made demo recording by Roxy Music, who had their protracted genesis in the area), 'Deviation Street' is an essential purchase for anyone interested in the late 60s British underground.